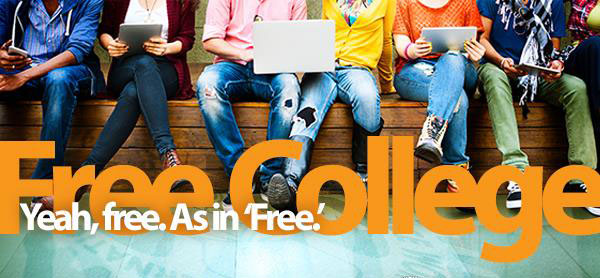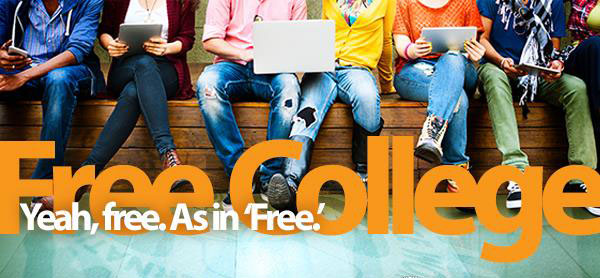 A better life starts with – not just a job – but a career. That's why education and training are so important to our members. To fill that gap, the Machinists Union offers the following benefits to our members.
Free College
Yep, you read that right. Free college. The IAM Free College Benefit makes it possible for IAM members and their families to earn an associate degree completely online—for FREE. Online classes let you work on your own time and at your own pace during the semester. Eastern Gateway Community College is region-ally accredited by the Higher Learning Commission, so credits are transferable. Eastern Gateway will also work with you to ensure that any previous college work or relevant work or military experience counts toward your degree.
Learn more by clicking here.
The William W. Winpisinger Center Training Center
The IAM's William W. Winpisinger Education and Technology Center at Placid Harbor is one of the premier union education centers in the world. More than 70 courses (many of which qualify for college credit) are offered free of charge to IAM members every year. Emphasizing the fundamentals of trade unionism and the laws governing the IAM, "Leadership" classes provide members with the tools to be activists and leaders within the IAM. There are also courses in communications, collective bargaining, organizing and more.
Learn more here: http://winpisinger.iamaw.org/
Apprenticeships
For well over 100 years, apprenticeship training has been the oldest and most traditional method of on-the-job training in many of the industries where the IAM represents workers. Apprenticeship is a means of opportunity for workers to learn the skills of his or her occupation through productive work and related technical education as well as a means for employers to obtain a competent and highly skilled worker. The training of apprentices has always consisted of systematic instruction and experience in all the practical facets of work in a skilled occupation as an inexperienced worker enters a particular industry. The precision machining, aerospace, woodworking, manufacturing, transportation and health care industries all have occupations with a variety of needs in terms of professional knowledge as well as technical and mechanical skills.